Procol Harum CD list

プロコル・ハルム CD一覧

2008年3月26日に6紙ジャケ(ブロークンバリケード〜輪廻)が再発されました。
---
国内盤
Japan issued CD
画像にリンク先があるものはそちらのサイトから直接購入できます。1500円以上の商品は送料無料になります。

---

乙女は新たな夢に(原題:Novum)【日本盤ボーナス・トラック2曲収録】 発売中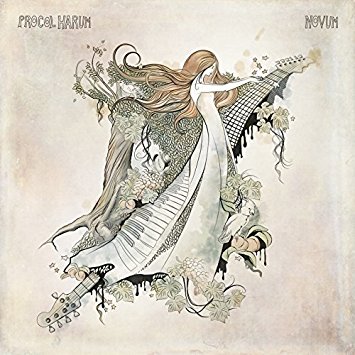 Procol Harum: 2CD Deluxe Remastered & Expanded Edition

Shine On Brightly: 3CD Deluxe Remastered & Expanded Edition

2015年6月29日発売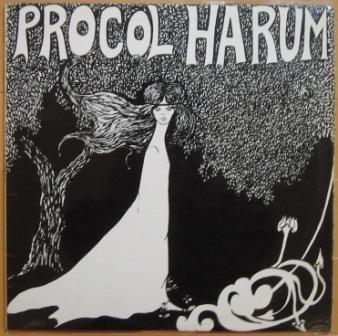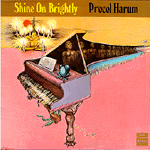 Grand Hotel (12inch analog) 2015年6月16日発売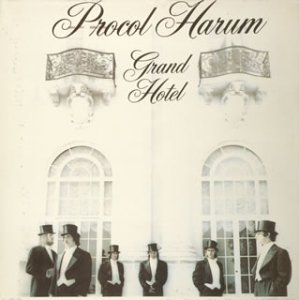 Best of Procol Harum 2014年4月8日発売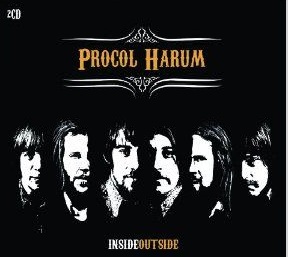 青い影 ベストオブプロコルハルム と 紙ジャケ 青い影〜輪廻 が発売中

ベスト・オブ・プロコルハルム 2012年11月21日発売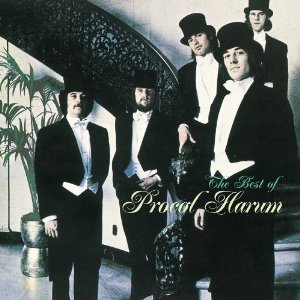 松任谷由実40周年記念ベストアルバム 日本の恋と、ユーミンと。
(初回限定盤)(DVD付)  ラストにプロコルハルムとコラボの青い影収録 2012年11月20日発売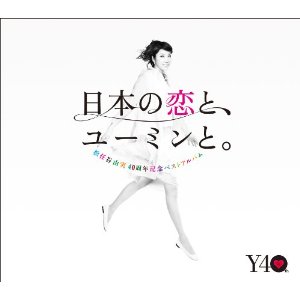 ボックス「All This And More」 CD3枚とDVD1枚のセット

2009年9月28日発売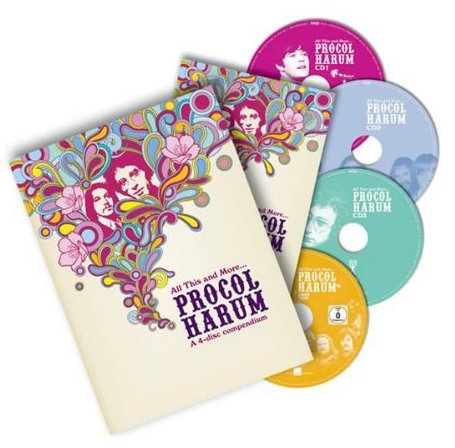 In Concert with Danish National Concert Orchestra and Choir が2009年5月26日に発売されました。




「青い影」「月の光」のボーナス・トラック付き(未発表音源あり)のリマスター再発 2009年5月18日

いずれもオリジナル・マスターテープからの最新リマスタリング音源を採用しており、また2作ともに11曲のボーナス・トラックが追加されました。

●1st『青い影(Procol Harum)』(1967年)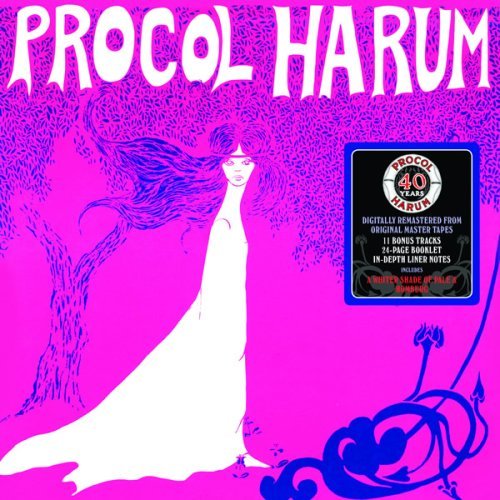 1. Conquistador
2. She Wandered Through the Garden Fence
3. Something Following Me
4. Mabel
5. Cerdes (outside the gates of)
6. A Christmas Camel
7. Kaleidoscope
8. Salad Days (are here again)
9. Good Captain Clack
10. Repent Walpurgis
【ボーナス・トラック】
11. A Whiter Shade Of Pale
12. Lime Street Blues
13. Homburg (single version)
14. Good Captain Clack (single version)
15. Il Tuo Diamante (Italian single promo version)
16. Understandably Blue (stereo)
17. Pandora's Box (version 1: backing track) (stereo)
18. Alpha (stereo)
19. Conquistador (stereo)
20. She Wandered Through The garden Fence (stereo)
21. Homburg (album version) (stereo)
●2nd『月の光(Shine On Brightly)』(1968年)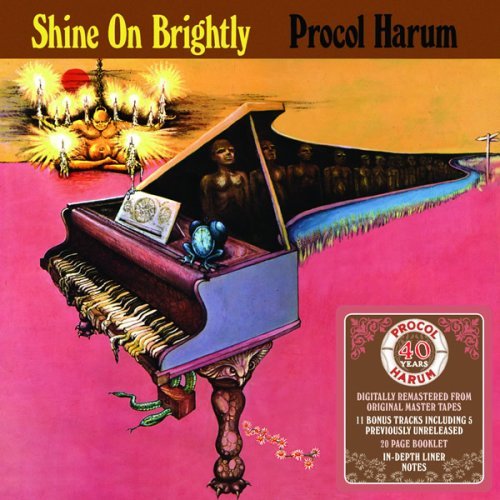 1. Quite Rightly So
2. Shine On Brightly
3. Skip Softly (My Moonbeams)
4. Wish Me Well
5. Rambling On
6. Magdalene (My Regal Zonophone)
7. In Held `Twas In I, Glimpses Of Nirvana
8. In Held `Twas In I, `Twas Teatime At the Circus
9. In Held `Twas In I, In The Autumn Of My Madness
10. In Held `Twas In I, Look To Your Soul
11. In Held `Twas In I, Grande Finale
【ボーナス・トラック】
12. Quite Rightly So (Single Version)
13. In The Wee Small Hours Of Sixpence (Single Mix)
14. Monsieur Armand
15. Seem To Have The Blues (Most All The Time)
16. McGreggor
17. The Gospel According To'
18. Shine On Brightly (Early Version)
19. Magdalene (My Regal Zonophone) (Early Version)
20. A Robe Of Silk (Backing Track)
21. Monsieur Armand (Backing Track)
22. In The Wee Small Hours Of Sixpence (Backing Track)



ビクター紙ジャケシリーズ 再発盤 K2HD 5thから10th(2008年3月26日発売)








ビクター紙ジャケシリーズ 再発盤 K2HD
Victor released Miniture LP paper sleeve series CD 2nd edition

Victorより2006年に発売された「青い影」から4thまで。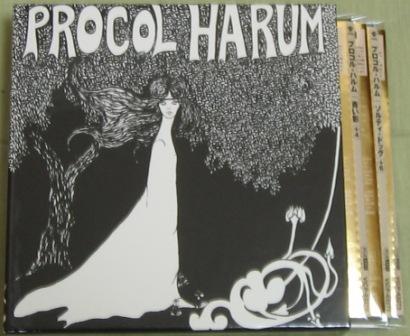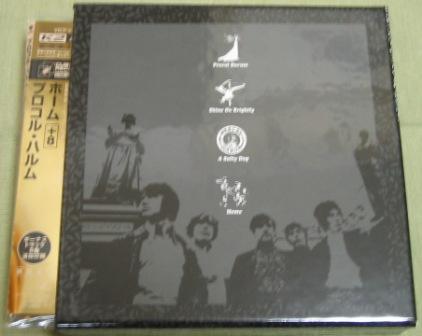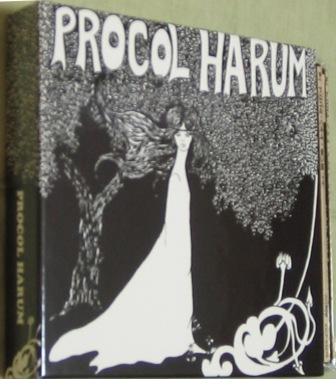 ---
ビクター紙ジャケシリーズ 初回盤
Victor released Miniture LP paper sleeve series CD


Victorより2001年に発売された「青い影」から4thまで。
残念な事に、再現されたのはオリジナルのRegal Zonophoneの時のジャケットではない。
Cube社より「青い影と3rd」「2ndと4th」2枚組みLPで発売された時のものが再現されている。
この4枚の紙ジャケは初回生産限定で今では廃盤となっている。

These 4 kami jacket sleeve CDs are out of print nowadays.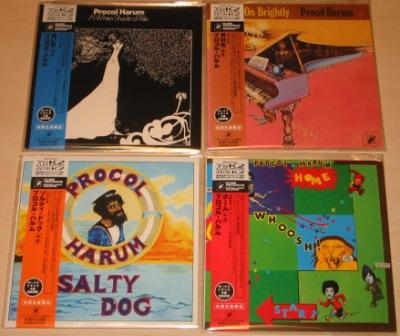 A whiter shade of pale「青い影」
Shine on Brightly「月の光」
Salty Dog「ソルティ・ドッグ」
Home「ホーム」
---
同じくVictorより2003年に発売された「5thから10th」の6枚。こちらの6枚は現在も発売中。
画像左はディスクユニオン初回特典のLP時の再現オリジナル帯付き全6枚。画像右は1万円以上の購入者のみの特典のオリジナルBOX
These come with Disc Union 1st limited original LP OBI.
The right one is Disc Union unreleased rare box which can accomodate the 6 miniture LP jacket CDs.


Broken Barricade「ブロークン・バリケイド」
Live In Concert With the Edmonton Symphony Orchestra「ライブ」
Grand Hotel「グランド・ホテル」
Exotic Birds & Fruit「幻想・異国の鳥と果実」
Procol's Ninth「プロコルズ・ナインス」
Something Magic「輪廻」
---
「A whiter shade of pale,3rd,4th and 7th」with OBI released in 1980s
テイチク社より1980年代に発売されたシリーズから「青い影,3rd,4th,7th」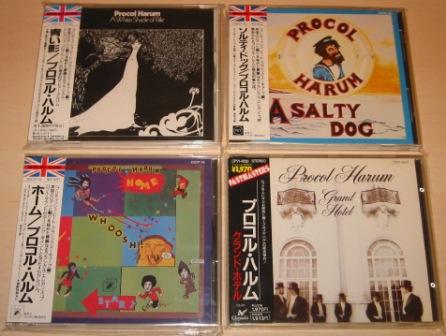 ---
Grand hotel 1st issue

グランド・ホテル Chrysalis 88年発売

帯:ロック史上に今なお燦然と輝くプロコル・ハルムの最高傑作!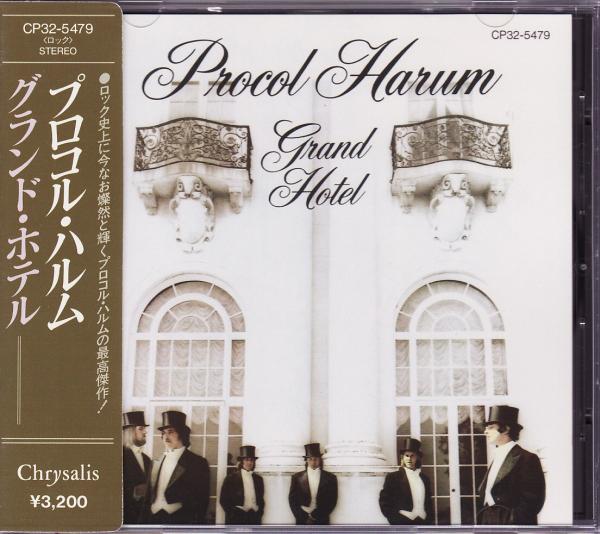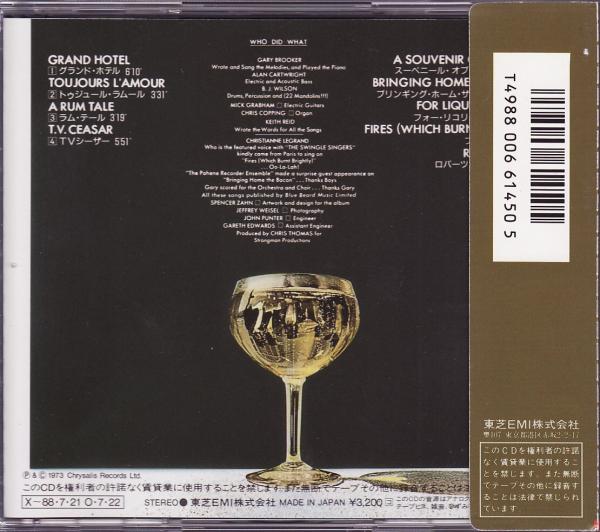 ---

再結成後国内盤

「Prodigal stranger(Only Japanese edition has bonus track for "man with a mission alternative version")」&「Well's on fire」with OBI.
再結成後発売された「放蕩者達の絆」「Well's on fire」
「放蕩者達の絆」には日本盤のみのボーナストラック"man with a mission別ヴァージョン"が収録されている。
右は2003年発売のアルバムの「ウェルズ・オン・ファイアー」
国内盤は共に廃盤となっている。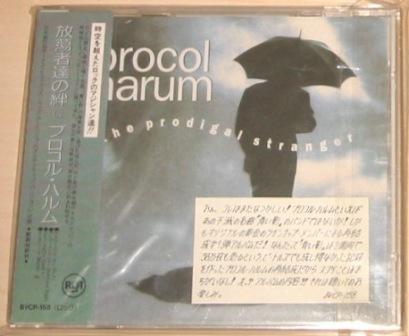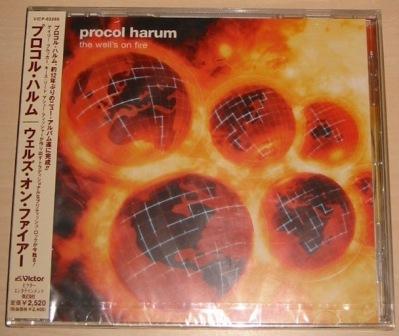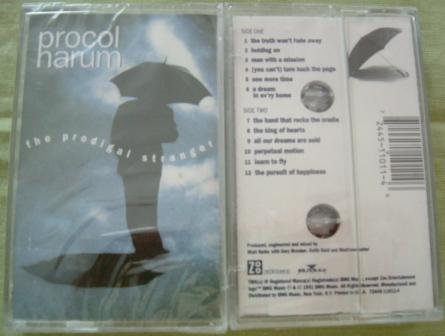 Prodigal stranger「放蕩者達の絆」

Tracklisting
1.The Truth Won't Fade Away
2.Holding On
3.Man With A Mission
4.(You Can't) Turn Back The Page
5.One More Time
6.A Dream In Ev'ry Home
7.The Hand That Rocks The Cradle
8.The King Of Hearts
9.All Our Dreams Are Sold
10.Perpetual Motion
11.Learn To Fly
12.The Pursuit Of Happiness
13.Man With A Mission(Alternative version)

Well's on Fire「ウェルズ・オン・ファイアー」

Tracklisting
1.Old English Dream
2.Shadow Boxed
3.Robe of Silk
4.Blink of an Eye
5.VIP Room
6.Question
7.World Is Rich
8.Fellow Travellers
9.Wall Street Blues
10.Emperor's New Clothes
11.So Far Behind
12.Every Dog Will Have His Day
13.Weisselklenzenacht (The Signature)

A whiter shade of pale Japanese released 8cm single CD(2tracks) Teichiku 10CP-1

全2曲の国内盤8cmシングルCD「青い影」(日産シルビアのCMソングに起用された際、発売された。)テイチク社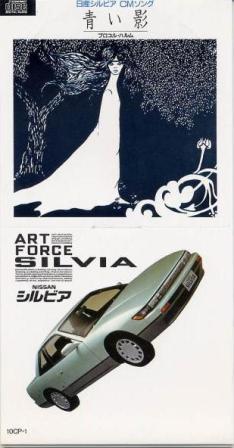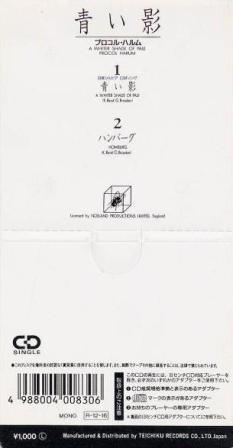 Theme song for Nissan Silvia commercial.

Track listing
1.A whiter shade of pale「青い影」
2.Homburg「ハンバーグ」

UK and other country released CD

PROCOL HARUM(PRE):PARAMOUNTS-A Whiter Shade of R'N'B +4 Unreleased.-(UK CD Brooker/Trower)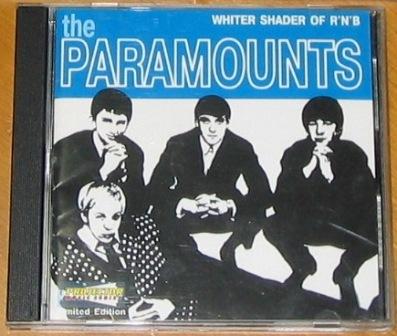 Tracklisting

1 Poison Ivy (Leiber/Stoller)
2 I Feel Good All Over (Scott/Blackwell)
3 Little Bitty Pretty One (Byrd)
4 A Certain Girl (Neville)
5 I'm the One Who Loves You (Mayfield)
6 It Won't Be Long (Brooker/Trower)
7 Bad Blood (Leiber/Stoller)
8 Do I (author unknown)
9 Blue Ribbons (Sheeley/DeShannon)
10 Cuttin' In (Watson)
11 You Never Had It So Good (Sloan)
12 Don't Ya Like My Love (Brooker/Trower)
13 Draw Me Closer (Payne/Carroll)
14 Turn on Your Lovelight (Scott/Malone)
15 You've Got What I Want (Dallon)
16 Freedom (Mingus)

Procol Harum BBC live in concert

1974年のBBCでのライブが収録された作品。国内盤も発売されている。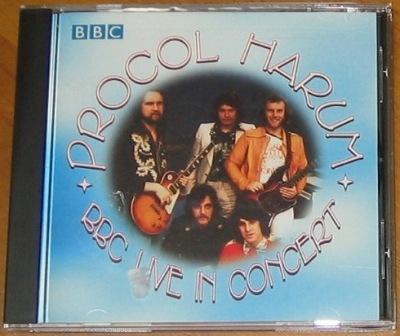 Track listing
1. Conquistador(征服者) (4:43)
2. Bringing Home the Bacon (4:19)
3. Whaling Stories(捕鯨物語) (8:58)
4. New Lamps for Old (4:19)
5. Beyond the Pale (3:07)
6. As Strong as Samson (5:44)
7. Simple Sister (6:03)
8. The Idol (6:45)
9. Grand Hotel (6:34)
10. Butterfly Boys (4:43)
11. Nothing But the Truth (4:00)

The Long Goodbye released in 1995 :BMG Music

6,70年代の楽曲から「Prodigal Stranger」までの数々の名曲をロンドンシンフォニー等との共演でスタジオ収録された名作「ロング・グッバイ」。
8曲目の「ヴァルプルギスの後悔」でのみロビントロワーとマシューフィッシャーが参加。オリジナルとはまた違った魅力があって大変良い作品に仕上がっている。

Recorded with The London Symphony Orchestra, London Philharmonic Orchestra, The Sinfonia of London

Robin Trower and Matthew Fisher only play 8th track "Repent Walpurgis".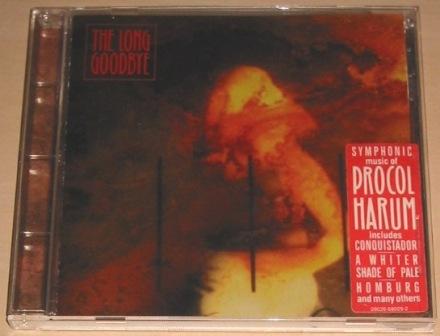 Track listing

1 : Conquistador(征服者)
2 : Homburg(ハンバーグ)
3 : Grand Hotel
4 : Simple Sister
5 : A Salty Dog
6 : Pandora's Box(パンドラの箱)
7 : A Whiter Shade of Pale(青い影)
8 : Repent Walpurgis(ヴァルプルギスの後悔)
9 : (You Can't) Turn Back the Page
10 : Strangers in Space
11 : Butterfly Boys
12 : The Long Goodbye
---
UK released 1st&2nd with bonus tracks
UK盤。1stと2ndにボーナストラックが収録。2ndの「Alpha」は唯一、このアルバムにのみ収録されている。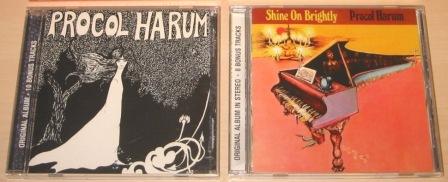 1st with 10 bonus tracks

Tracklisting

1. Conquistador(征服者)
2. She Wandered Through The Garden Fence
3. Something Following Me
4. Mabel
5. Cerdes (Outside The Gates Of)
6. Christmas Camel
7. Kaleidoscope
8. Salad Days (Are Here Again)
9. Good Captain Clack
10. Repent Walpurgis(ヴァルプルギスの後悔)
11. Whiter Shade Of Pale(青い影)
12. Lime Street Blues/Homburg
13. Homburg(ハンバーグ)
14. Salad Days (Are Here Again) (Earlier Alternate Version)
15. Mabel (Earlier Undubbed Version)
16. Cerdes (Outside The Gates Of) (Earlier Alternate Version)
17. Something Following Me (Earlier Alternate Version)
18. Magdalene (My Regal Zonophone)
19. Quite Rightly So (Earlier Undubbed Version)
20. Shine On Brightly (Earlier Alternate Version)

2nd with 8 bonus tracks

Tracklisting

1. Quite Rightly So
2. Shine on Brightly
3. Skip Softly (My Moonbeams)
4. Wish Me Well
5. Rambling On
6. Magdalene (My Regal Zonophone)
7. In Held 'Twas in I
8. Seem to Have the Blues (Mostly All the time)
9. Monsieur Armand
10. Alpha
11. In the Wee Small Hours of Sixpence (B-side)
12. In the Wee Small Hours of Sixpence (Alternate version)
13. Quite Rightly So (Take4 breakdown)
14. Quite Rightly So (Take 6)
15. Il Tuo Diamante (Shine on Brightly Italian version)
---
One More Time: Live in Utrecht Netherlands 13 Feburary 1992

オランダのユトレヒトでの1992年のライブCD。オフィシャルで発売されている。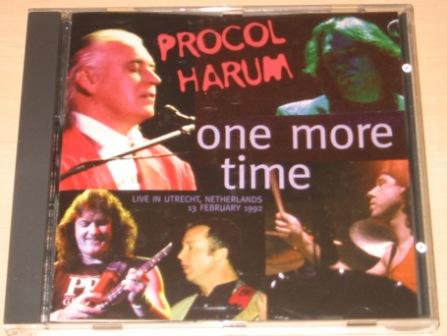 Track listing

1. Bringing Home the Bacon
2. Shine on Brightly
3. Homburg(ハンバーグ)
4. One More Time
5. Grand Hotel(グランド・ホテル)
6. Man With a Mission
7. Devil Came from Kansas
8. Whisky Train
9. King of Hearts
10. Salty Dog(ソルティ・ドッグ)
11. Whaling Stories(捕鯨物語)
12. All Our Dreams Are Sold
13. Repent Walpurgis(ヴァルプルギスの後悔)
---
PROCOL HARUM, Live In Concert With the Edmonton Symphony Orchestra (Canada Alberta1971 Nov. 18) - TDM it

6th「Live」のカナダ盤。曲順が何故か一般的に発売されているものと異なっている。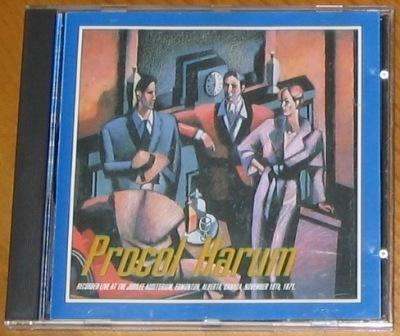 Tracklisting

1.All This And More
2.Conquistador
3.A Salty Dog
4.In the Autumn of My Madness
5.Look at Your Soul
6.Whaling Stories
7.Glim of Nirvana/Twas Teatime at the Circus
8.Glimpses of Nirvana(Reprise)
9.Grand Finale
---
Prodigal stranger related CD

Prodigal Stranger Chapter2(US paper digi pack type),Prodigal Stranger(UK),Reunion radio interview(US) and "Truth won't fade away" Maxi single(UK)
「放蕩者達の絆」関連のCD。左からUSでChapter1,2のセットで発売された内の2のみ(ちなみに1は過去の曲からの編集盤),UK盤,再結成後のKeith,Gary,RobinのラジオでのインタビューCD,一番右が"Truth won't fade away"のマキシシングル盤。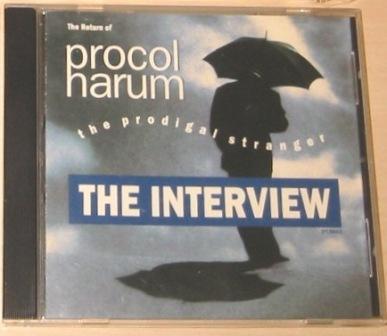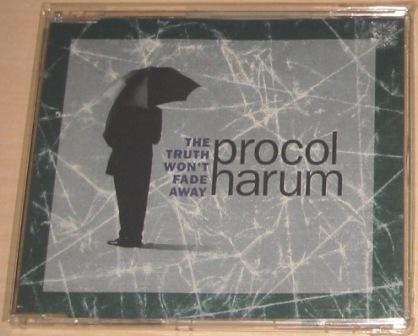 ---
A whiter shade of pale single CD

UK released maxi singleCD (3tracks)
全3曲のUK盤マキシシングル「青い影」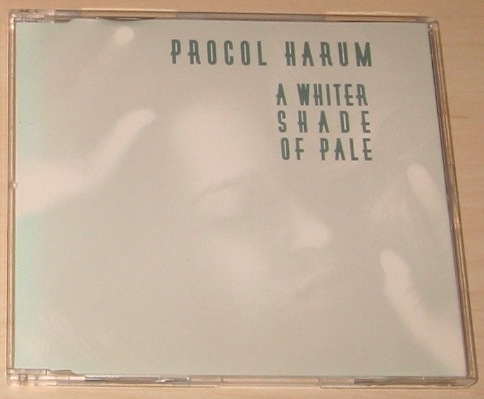 Track listing
1.A whiter shade of pale(青い影)
2.Salty Dog(Live) (ソルティ・ドッグ)
3.Repent Walpurgis(Live)(ヴァルプルギスの後悔)
---
Mobile Fidelity Sound Lab
Original Master Recording Series CD (Very scarce,hard to find&collectable item)

アメリカのモービルフィデリティより一時期に発売された3rdから6thの希少盤。現在では大変入手困難である。

MFCD 1-788
Procol Harum
Live with the Edmonton Symphony Orchestra

MFCD 1-793
Procol Harum
Home

MFCD 1-823
Procol Harum
A Salty Dog

MFCD 1-846
Procol Harum
Broken Barricades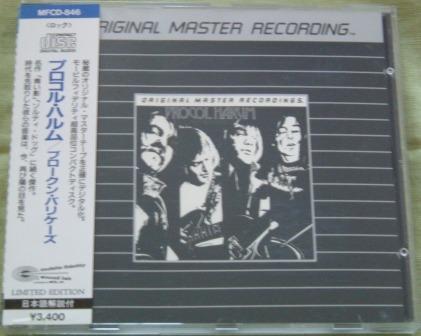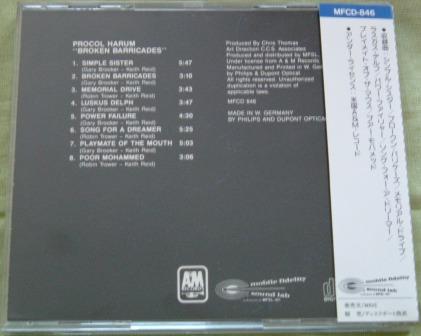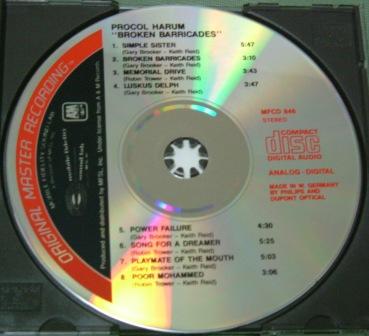 ---
30th Anniversary(1st,2nd,3rd,4th and rarties for 3CD)
結成後30周年記念で発売された3枚組。1枚目に「1stと2nd」、2枚目に「3rdと4th」、3枚目に「未発表バージョンや別テイク」を含んだお得なアルバム。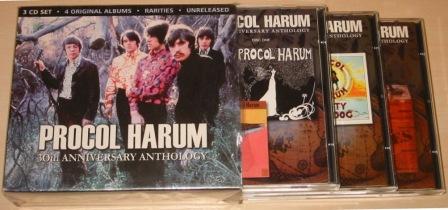 ---
Compilation CD
編集盤
プロコルハルム・アンソロジー vol.1国内盤 1st,3rdに「青い影」「ライムストリートブルース」「ハンバーグ」を加えた作品。
Japanese Compilation CD Procol Harum Anthology vol.1TECP 40880-1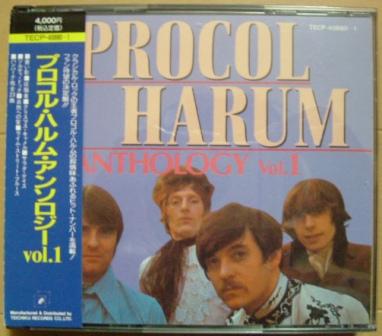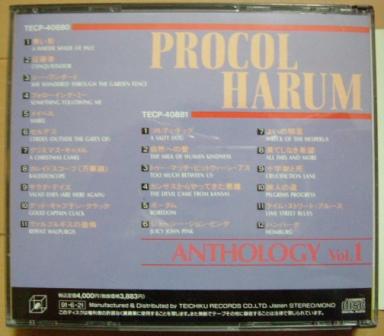 Disc1
1.A whiter shade of pale 4:03
2.Conquistador 2:36
3.She Wandered Through the Garden Fence 3:22
4.Something Following Me 3:36
5.Mabel 1:52
6.Cerdes (Outside the Gates of) 5:01:
7.A Christmas Camel 4:45
8.Kaleidoscope 2:53
9.Salad Days (Are Here Again) 3:39
10.Good Captain Clack 1:29
11.Repent Walpurgis(Composed by Matthew Fisher) 5:04

Disc2

1. A Salty Dog (4:41)
2. The Milk of Human Kindness (3:47)
3. Too Much Between Us (3:45)
4. The Devil Came from Kansas (4:38)
5. Boredom (4:34)
6. Juicy John Pink (2:08)
7. Wreck of the Hesperus (3:49) (Vo:Matthew Fisher)
8. All This and More (3:52)
9. Crucifiction Lane (5:03) (Vo:Robin Trower)
10. Pilgrims Progress (4:32) (Vo:Matthew Fisher)
---
Chrysalis years

Chrysalis在籍時の1971から1977年からの選曲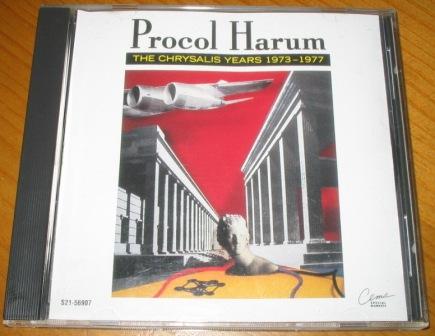 Track listing
1. Grand Hotel(グランド・ホテル)
2. Pandora's box(パンドラの箱)
3. Fresh fruit
4. Bringing home the bacon
5. Something magic
6. Fool's gold
7. Nothing but the truth
8. Toujours l'amour
9. As string as Sampson
10. T.V. Ceasar
11. Wizard man
12. The unquiet zone
13. A souvenir of London
14. The idol


Collection
French issue.

初期から後期まで幅広い選曲のフランス盤コンピレーション。




Track listing
1. Whiter Shade Of Pale(青い影)
2. Homburg(ハンバーグ)
3. Too Much Between Us
4. Salty Dog(ソルティ・ドッグ)
5. Devil Came From Kansas
6. Whaling Stories(捕鯨物語)
7. Good Captain Clack
8. All This And More
9. Quite Rightly So
10. Shine On Brightly
11. Grand Hotel(グランド・ホテル)
12. Bringing Home The Bacon
13. Toujours L'amour
14. Broken Barricades
15. Power Failure
16. Conquistador(Live) (征服者)
17. Nothing But The Truth
18. Butterfly Boys
19. Pandora's Box(パンドラの箱)
20. Simple Sister

Classic Tracks & Rarities Anthology

1stから4thを中心とした選曲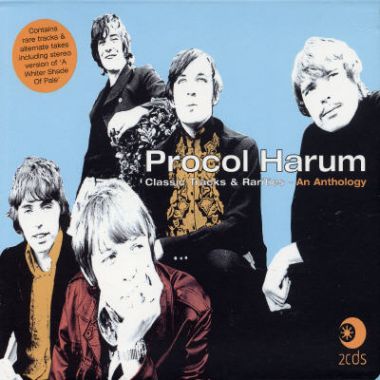 Track listing
Disc one:
1. A whiter shade of pale (mono) (青い影モノヴァージョン)
2. Lime Street blues
3. Homburg (ハンバーグ)
4. Good Captain Clack
5. Monsieur Armand
6. Seem to have the blues (most of the times)
7. Conquistador (alternate) (征服者)
8. She wandered through the garden fence
9. Magdalene (my regal zonophone)
10. A Christmas camel
11. Repent Walpurgis (ヴァルプルギスの後悔)
12. Quite rightly so
13. In the wee small hours of sixpence
14. Shine on brightly
15. Skip softly (my moonbeams)
16. Wish me well
17. Rambling on
18. In held 'twas in I

Disc two:
1. A salty dog (ソルティ・ドッグ)
2. Long gone geek
3. The milk of human kindness
4. Too much between us
5. Juicy John Pink
6. Wreck of the Hesperus
7. Crucifiction lane
8. Pilgrims progress
9. Whisky train
10. The dead man's dream
11. Still there'll be more
12. Nothing that I didn't know
13. About to die
14. Barnyard story
15. Whaling stories
16. Your own choice
17. A whiter shade of pale (stereo) (青い影ステレオヴァージョン)

Pandora's Box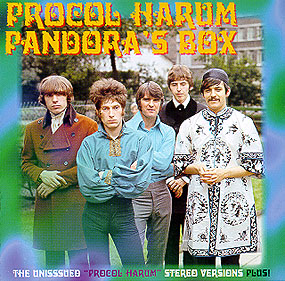 1stの作品を中心にステレオ収録されておりこのアルバムのみに収録されている「パンドラの箱」のインストヴァージョンと「ヴァルプルギスの後悔」のロングヴァージョンも聴く事ができるお薦めのコンピアルバム

1 : Conquistador(征服者)
2 : Something Following Me
3 : Cerdes (Outside the gates of)
4 : Kaleidoscope
5 : Repent Walpurgis(ヴァルプルギスの後悔)
6 : Pandoras Box(Instrumental) (パンドラの箱)
7 : In The Wee Small Hours of Sixpence
8 : Wish Me Well
9 : Repent Walpurgis (longer version) (ヴァルプルギスの後悔)
10 : A Whiter Shade of Pale (青い影)

---
Conquistador,The Best of Procol Harum
共にベスト盤。
Conquistador

1.Conquistador(征服者)
2.Mabel
3.Repent Walpurgis(ヴァルプルギスの後悔)
4.Boredom
5.All this and more
6.Pilgrim's pregress
7.Juicy John Pink
8.Wish me well
9.Rambling on
10.Kaleidoscope

The Best of Procol Harum

Tracklisting

1. Whiter Shade Of Pale(青い影)
2. Quit Rightly So
3. Conquistador (征服者)
4. All This And More
5. Wreck Of The Hesperus
6. Too Much Between Us
7. She Wandered Through The Garden Fence
8. Salad Days (Are Here Again)
9. Homburg (ハンバーグ)
10. Salty Dog (ソルティ・ドッグ)
11. Kaleidoscope
12. Milk Of Human Kindness
13. Good Captain Clack
14. Devil Came From Kansas
15. Boredom
16. Crucifiction Lane
---

Mile stone,Holland
2枚組 オランダ盤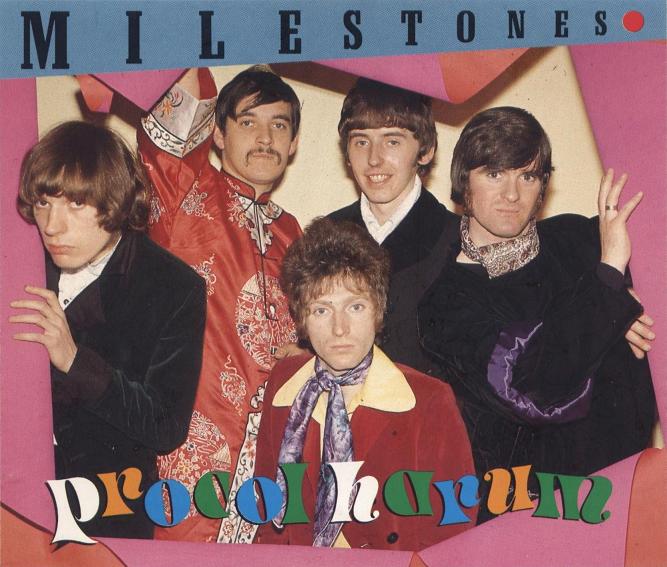 Disk 1
Homburg
Whaling Stories
Shine On Brightly
Long Gone Geek
Boredom
She Wandered Through The Garden Fence
Kaleidoscope
Whisky Train
Skip Softly (My Moonbeams)
Magdalene (My Regal Zonophone)
A Salty Dog

Disk 2
Monsieur Armand
A Whiter Shade of Pale
Juicy John Pink
The Devil Came from Kansas
Something Following Me
Rambling On
Your Own Choice
The Dead Man's Dream
Piggy Pig Pig
Lime Street Blues
A Christmas Camel
---

DICK BARTLEY PRESENTS:CLASSIC OLDIES 1965-1969 」(ERIC RECORD 11525) コンピレーションCD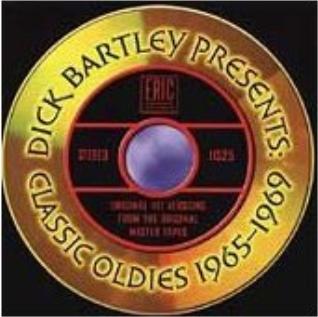 モノラルと同じテイクによるリアルステレオバー ジョンについてCD化された「青い影」が収録されているコンピCD

miyasaka様より情報ご提供いただきました。ありがとうございました。

1. (YOU'RE MY) SOUL AND INSPIRATION - THE RIGHTEOUS BROTHERS (WITH RARE LONG INTRO)
2. THE SUN AIN'T GONNA SHINE (ANYMORE) - THE WALKER BROTHERS
3. I WILL ALWAYS THINK ABOUT YOU - THE NEW COLONY SIX
4. BEND ME, SHAPE ME - THE AMERICAN BREED
5. THE CLAPPING SONG (CLAP PAT CLAP SLAP) - SHIRLEY ELLIS (ORIG.VERSION DEBUT)
6. ISRAELITES - DESMOND DEKKER & THE ACES(RARE)
7. MENDOCINO - THE SIR DOUGLAS QUINTET
8. I WONDER WHAT SHE'S DOING TONIGHT -TOMMY BOYCE & BOBBY HART
9. YOU'VE GOT YOUR TROUBLES - THE FORTUNES
10. KEEP ON DANCING - THE GENTRYS
11. PETER RABBIT - DEE JAY & THE RUNAWAYS (CD DEBUT)
12. YOU WOULDN'T LISTEN - THE I'DES OF MARCH (RARE)
13. THINGS I'D LIKE TO SAY - THE NEW COLONY SIX
14. YOU'VE GOT TO HIDE YOUR LOVE AWAY - THE SILKIE
15. SOCIETY'S CHILD (BABY I'VE BEEN THINKING) - JANIS IAN
16. LOVE IS ALL AROUND - THE TROGGS (STEREO DEBUT)
17. A WHITER SHADE OF PALE - PROCOL HARUM (STEREO DEBUT)
18. FIRE - THE CRAZY WORLD OF ARTHUR BROWN

---