Procol Harum DVD&VHS List
This website don't sell the items.

---

Box「All This And More」 3CDs&1DVDset

2009/9/28released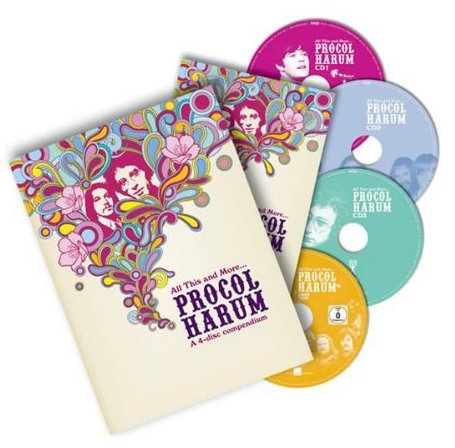 In Concert with Danish National Concert Orchestra and Choir  2009/5/26 released


---
---
Official DVD

Best of Musikladen Live

Led by pianist&Vocal Gary Brooker, this 1971 Germany Beat Club Workshop showcases the band
at the height of their career.
The show features B.J. Wilson on drums, Chris Chopping on organ, Dave Ball on guitar,
Allan Cartwright on bass,and Gary Brooker on piano and vocals.
Two bonus tracks, "Drunk Again" and "Grand Hotel," were added from a 1974 appearance. 45 minutes.
Right one is Japanese edition.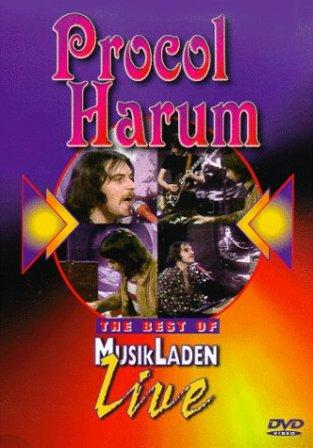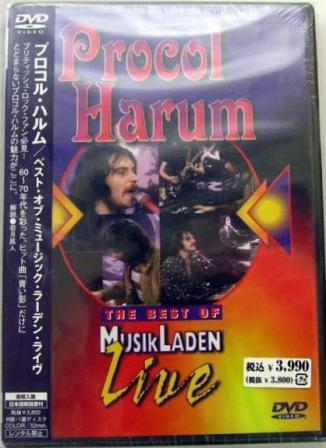 Track Listing:
Shine On Brightly,
In The Wee Small Hours of Sixpence,
Still There'll Be More,
Pilgrim's Progress,
Quite Rightly So,
Magdalene My Regal Zonophone,
Power Failure,
A Salty Dog,
Simple Sister,
Drunk Again,
Grand Hotel

Procol Harum - Live From Copenhagen [2002]

This DVD captures the band performing many of their most popular tracks in Copenhagen, Denmark on 15th December 2001.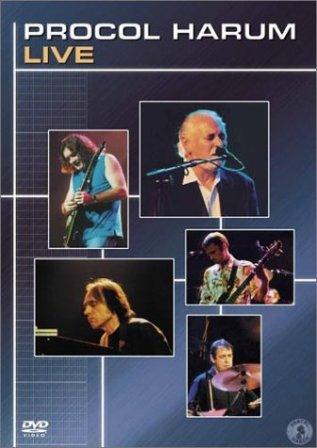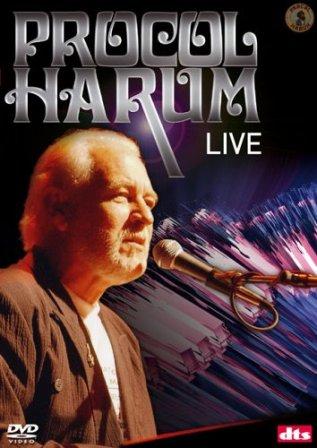 1st issue& 2nd issue

Track Listing:
1.Homburg
2.Quite Rightly So
3.A Salty Dog
4.In the Wee Small Hours of Sixpence
5.Magdalene (My Regal Zonophone)
6.Homburg
7.Fires (Which Burnt Brightly)
8.Seem To Have the Blues (Most All of the Time)
9.Memorial Drive
10.Grand Hotel
11.Wizard Man
12.We Wish You a Merry Christmas
13.Beyond the Pale
14.A Salty Dog
15.A Dream in Every Home
16.A Christmas Camel
17.New Lamps For Old
18.As Strong as Samson
19.Last two lines of Silent Night - instrumental
20.Repent Walpurgis
21.Conquistador
22.A Whiter Shade of Pale
23.Oh, Come All Ye Faithful

Procol Harum EP [2003]


Recorded from German Television appearances between 1968-1971 and digitally remastered. 4 tracks.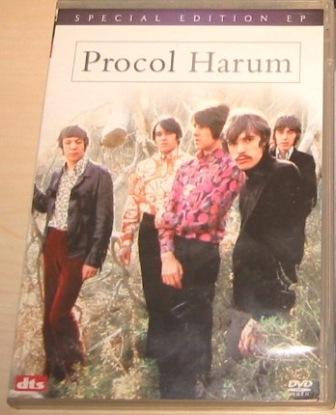 Track listing
1. Homburg (1968)
2. Quite Rightly So (1968)
3. A Salty Dog (1969)
4. In the Wee Small Hours of Sixpence (1971)
Live at the Union Chapel

This DVD is the record of the final performance of the band's 2003 world tour, taped on December 12 before a small London crowd.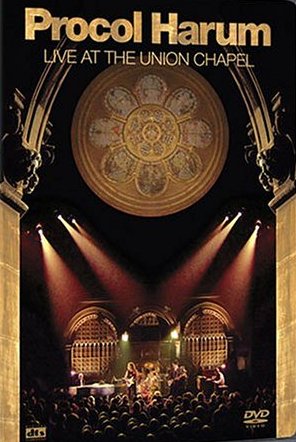 Track Listing:
1. Underture(with Repent Walpurgis intro)
2. Shine On Brightly
3. Pandora's Box
4. An Old English Dream
5. Grand Hotel
6. Homburg
7. Quite Rightly So
8. Simple Sister
9. Weisselklenzenacht (The Signature)
10. Shadow Boxed
11. The Question
12. Wall Street Blues
13. This World Is Rich
14. As Strong As Samson
15. Every Dog Will Have Its Day
16. A Salty Dog
17. Conquistador
18. VIP Room
19. Whisky Train
20. Good Captain Clack
21. Whiter Shade Of Pale

THE PARAMOUNTS I'm coming home... Live at club Riga Southend-on-Sea,December 2005

Gary Brooker,Mick Brownlee,Chris Copping,Robin Trower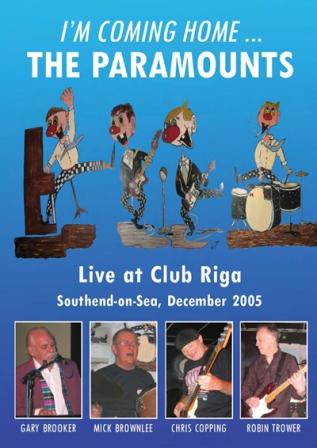 ---
Bootleg DVD(Collector's DVD)

PROCOL HARUM / CONQUISTADOR = '67 Promo Clips & TV Show at BEAT CLUB, '68 + BEAT WORKSHOP '71 + ROCKPALAST '76 86 min color NTSC 40327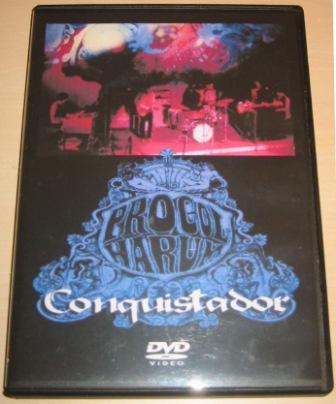 Live in Japan 1972 = Live at Osaka Festival Hall,Osaka Japan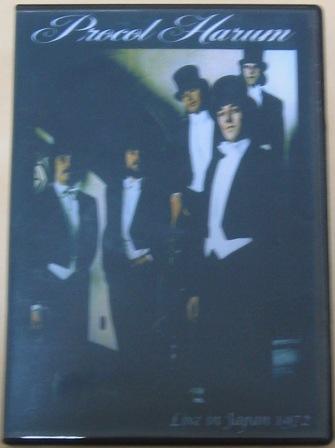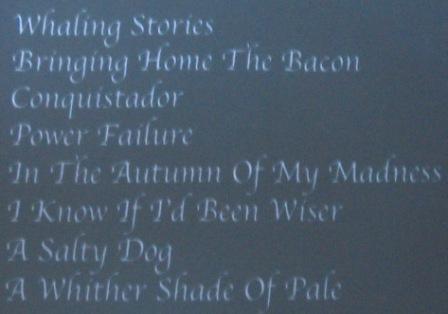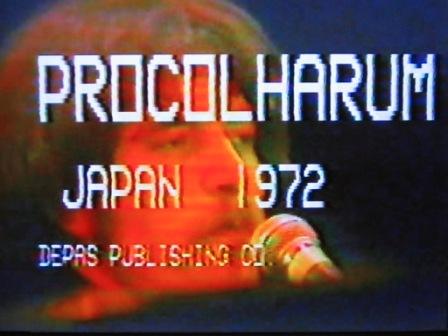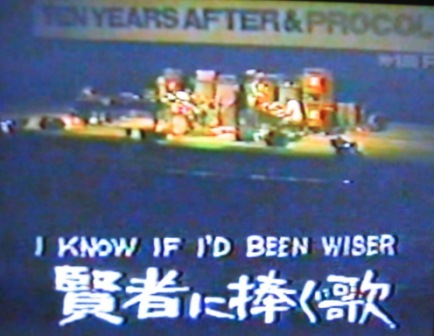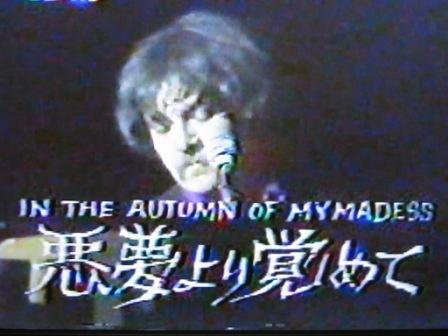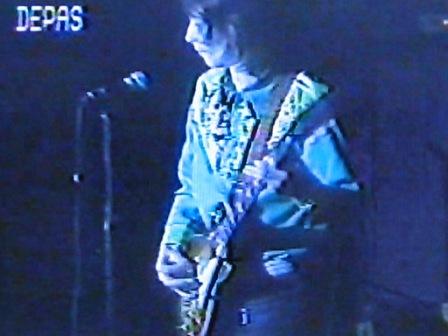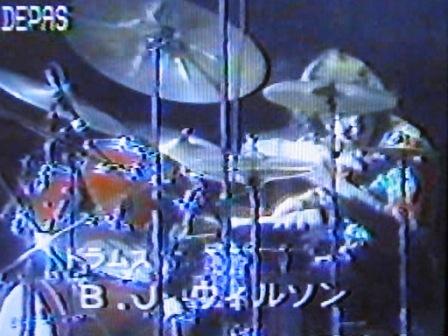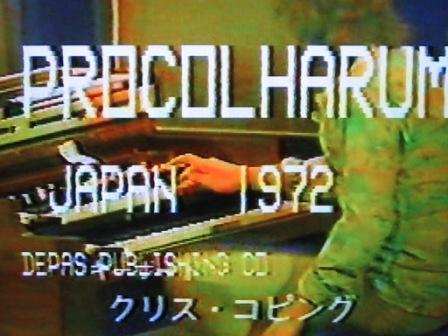 Gary Brooker(Piano&Vocal),Alan Cartwright(Bass),Dave Ball(Guitar),Barrie.James.Wilson(Drum),Chris Copping(Organ)

Tracklisting
1.Whaling stories
2.Bringing home the bacon
3.Conquistador
4.Power Failure
5.In the Autumn of Madness
6.Look to your soul
7.A Salty Dog
8.A whiter shade of pale


French TV show 1973&1971

Track listing for 1973 French TV show

Tracklisting
1.Bringing home the bacon
2.Grand Hotel
3.Fires
4.Salty Dog
5.Rum Tale
6.Conquistador
7.For Liquorice John
8.Power Failure
9.Souvenir of London

Track listing for 1971 French TV show

10.Broken Barricades
11.Salty Dog
12.Simple Sister
13.Repent Walpurgis(with Gary Brooker longer solo Avemaria part)

PROCOL HARUM / COMPLETE ROCKPALAST 1976 = Live at Rockpalast Studio Jan 17, 1976 52min J050527 (1DVDR)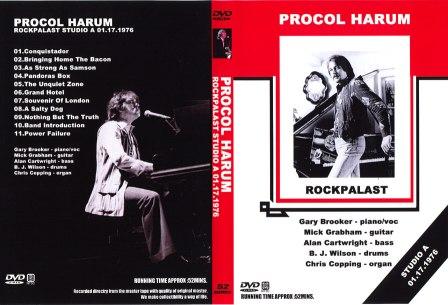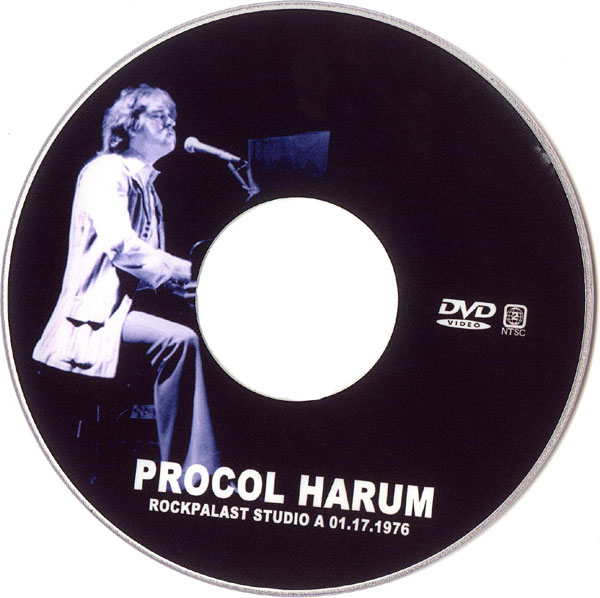 Gary Brooker(Piano)Mick Grabham(Guitar)Alan Cartwright(Base)B. J. Wilson(Drums)Chris Copping(Organ)

Track listing

Conquistador
Bringing Home The Bacon
As Strong As Samson
Pandoras Box
The Unquiet zone
Grand Hotel
Souvenir Of London
A Salty Dog
Nothing But The Truth
Band Introduction
Power Failure


Reunion 1992 With Canada Edmonton Symphonic Orchestra 2
May 1992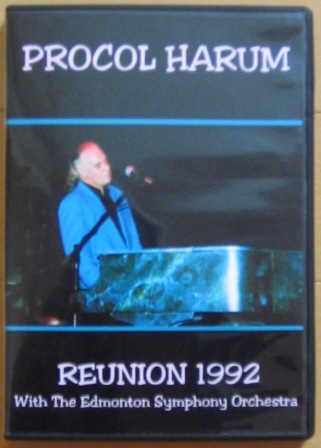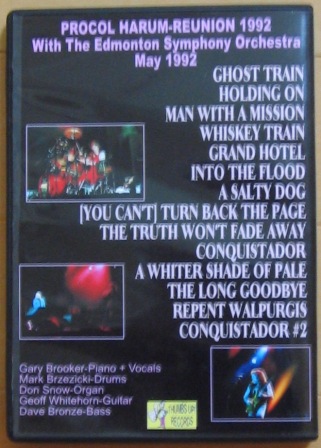 Tracklisting

Ghost Train
Holding On
Man With A Mission
Whisky Train
Grand Hotel
Into The Flood
A Salty Dog
(You Can't) Turn Back The Page
The Truth Won't Fade Away
Conquistador
A Whiter Shade Of Pale (two verses)

Encore
The Long Goodbye
Grand Finale
Repent Walpurgis
Conquistador #2

The Lost treasure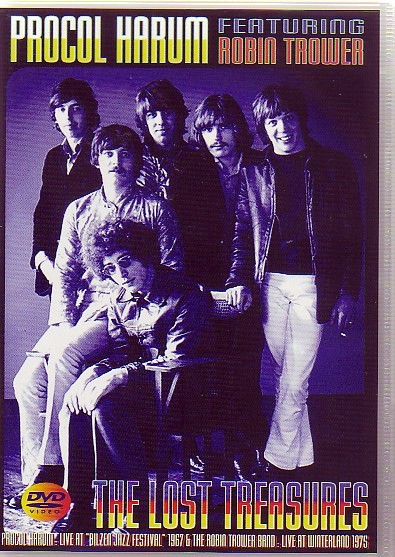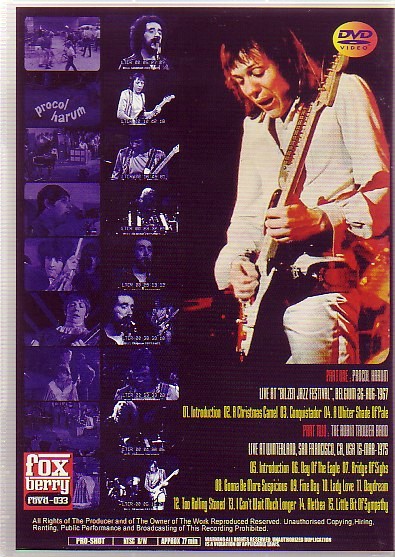 Beyond the castle wall in Moscow,March 2001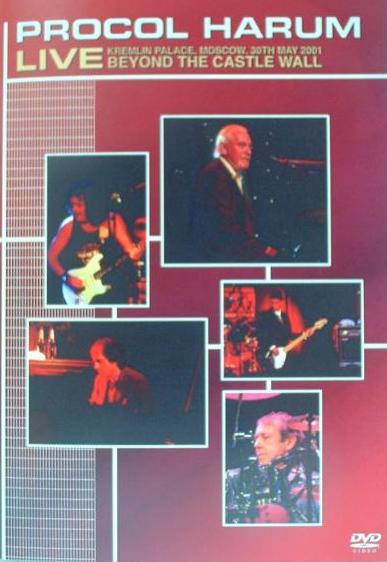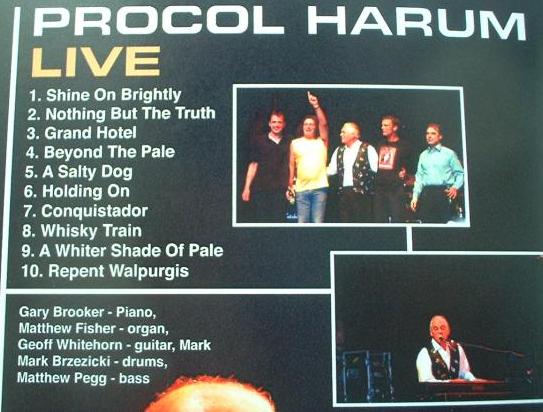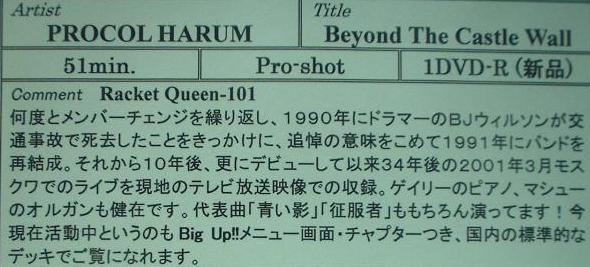 TV live at Ledreborg Castle,Denmark 2006 Danish Castle Magic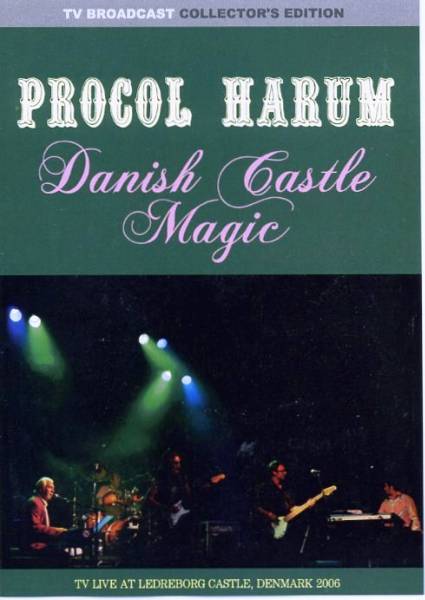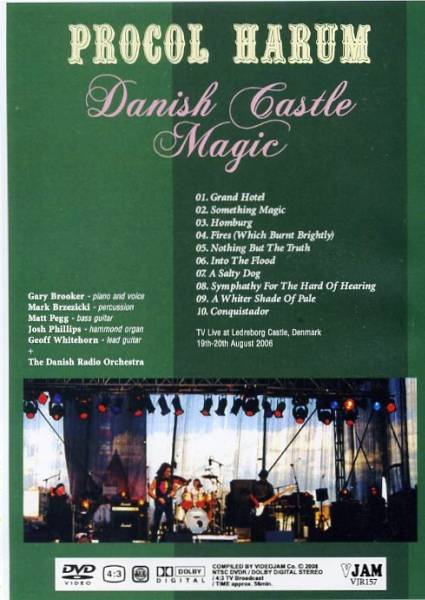 ---
Limited released item
30th Anniversary "The Procol Harum" Documentary 1969/1970 VHS & DVD set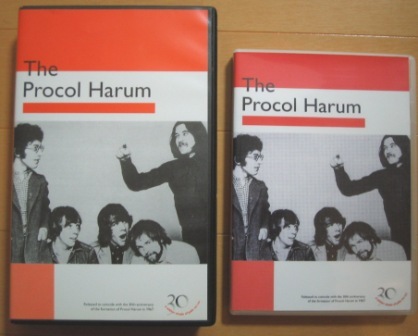 1970 documentary DVD&VHS set by Robin Copping, Chris Copping's brother.
It includes their promotional movie and all members' interview.
This item was produced for, and sold at the "Procol Harum Whiter Shade of Pale 30th anniversay concert" in 1997





Keith Reid plays Organ on the right photo.





Chris Copping ; Robin Trower ; Gary Brooker ;Keith Reid ;Barrie James Wilson
---
VHS(Official release)

Rock'N'Roll The Greatest Years 1967 Volume1 45min released on 1988 CCTV/WGAS

13 groups Promotional Video, Featuring:Jimi Hendrix Experience,Small Faces,Pink Floyd,Sam&Dave,The Four Tops,Otis Redding,Procol Harum,The Moody Blues,Manfred Mann,The Rolling Stones and more!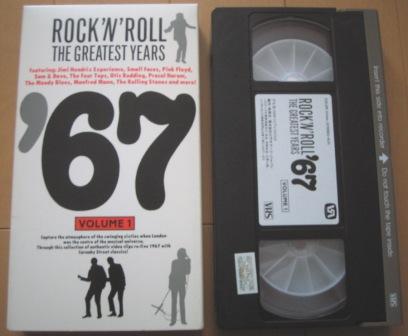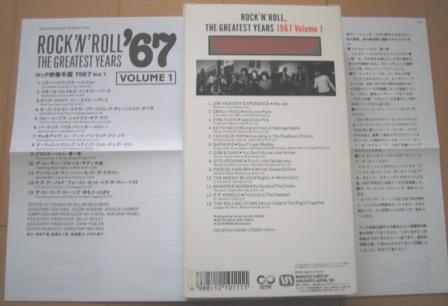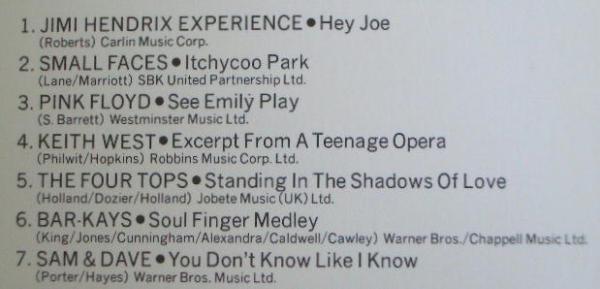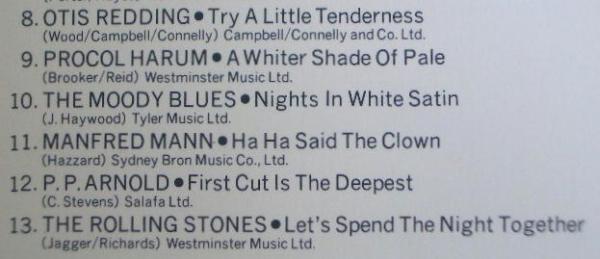 VHS(Promotional use only,Not for sale)

Retail Vision Pop vision Vol.18

12 groups Promotional Video.It includes Procol Harum's "Truth won't fade away"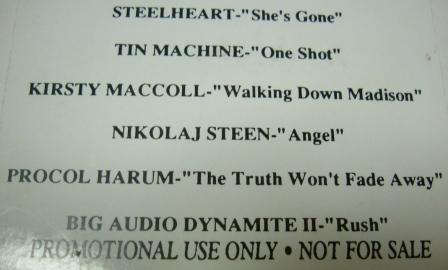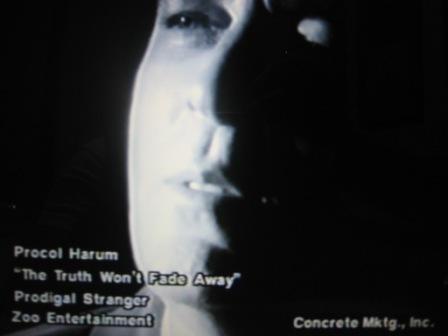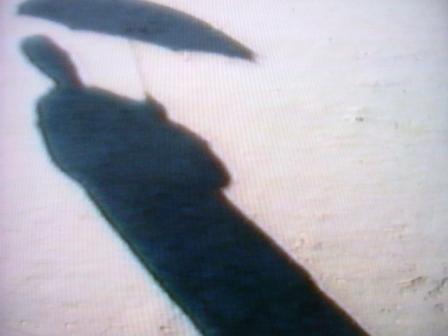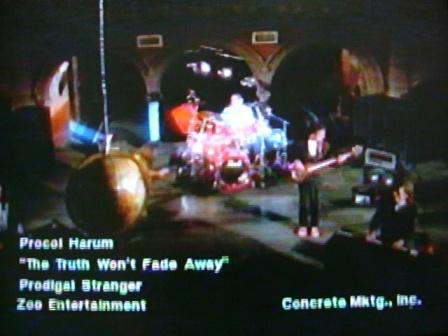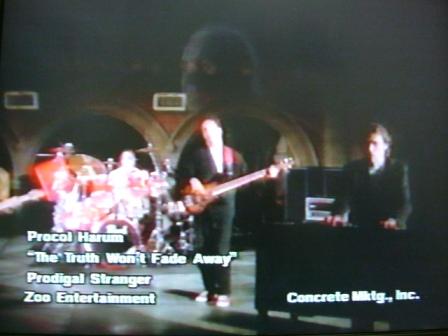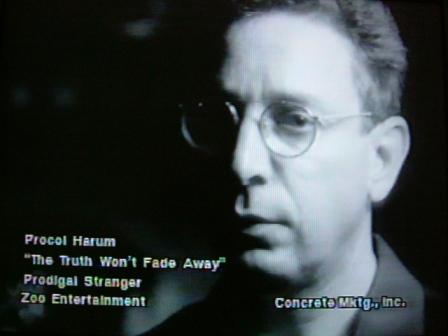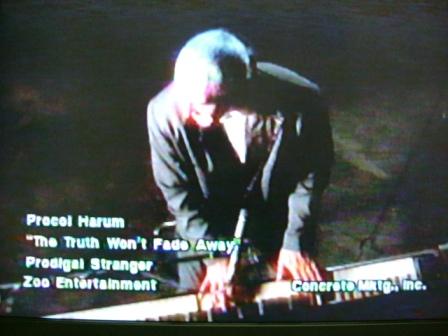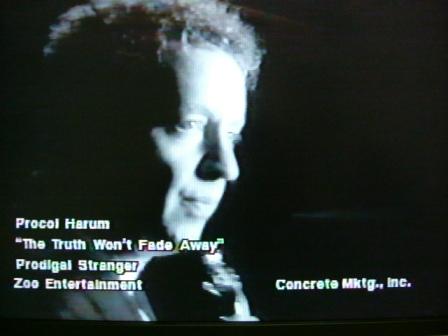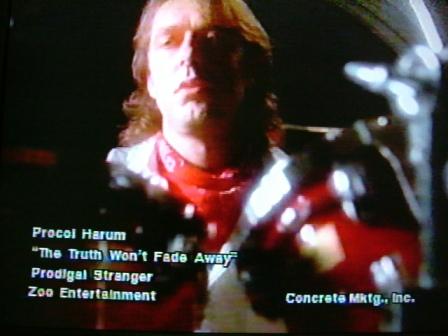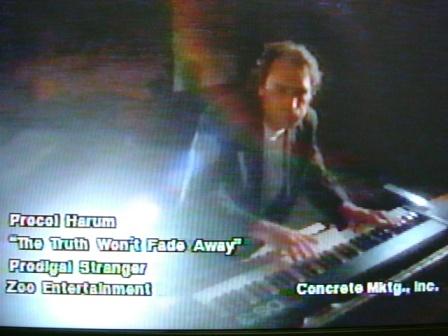 Keith Reid,Gary Brooker,Dave Bronze,Mark Brzezicki,Mathew Fisher


Collector's VHS

Procol Harum&HENLY McCLOUGH Rockpalast '76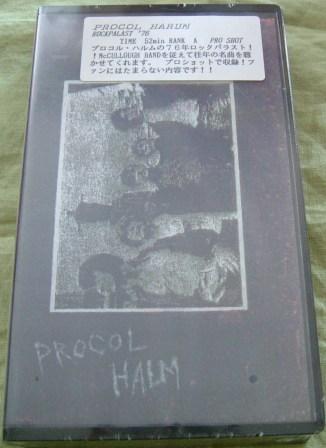 Live in Moscow 30.5.2001

Dinner show live and Gary Brooker interview.Translated in Russian,no English subtitle.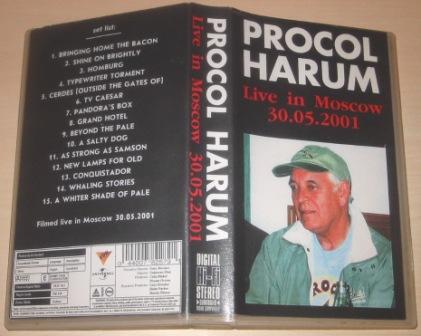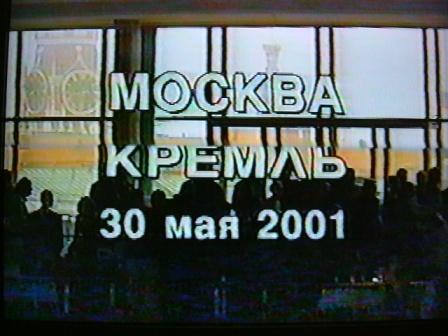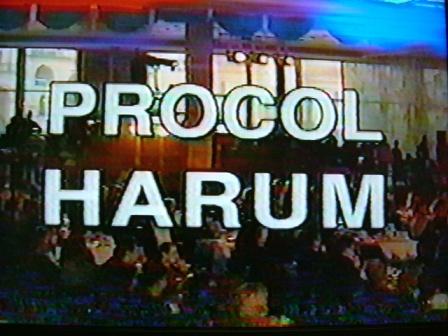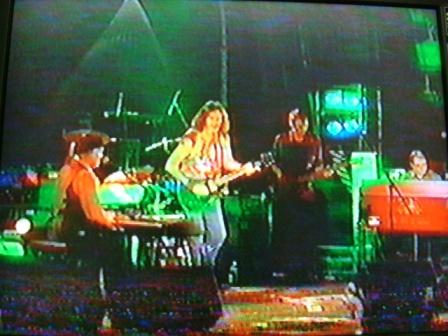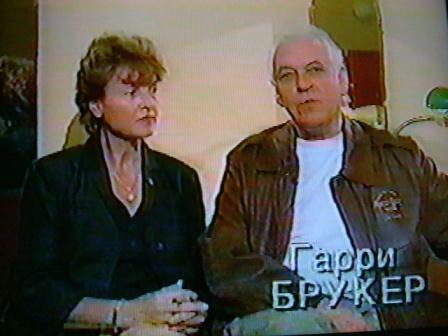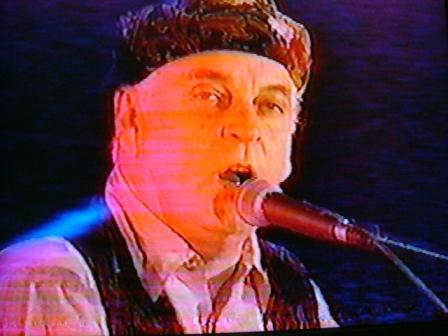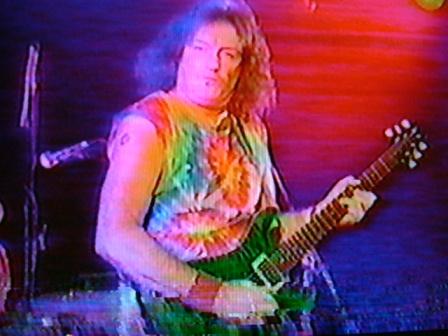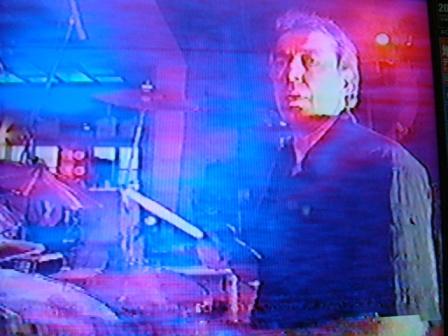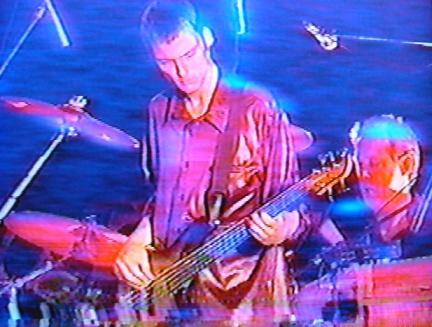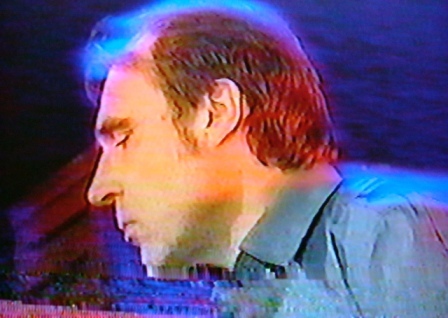 Gary Brooker,Geoff Whitehorn,Mark Brzezicki,Matt Pegg,Matthew Fisher

Tracklisting

Shine on Brightly
Nothing but the Truth
Grand Hotel
Beyond the Pale
A Salty Dog
Holding On
Conquistador
Whisky Train
A Whiter Shade of Pale
Repent Walpurgis
---